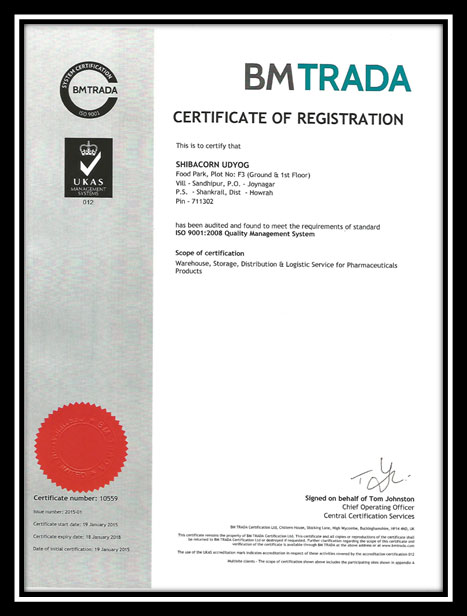 About Us
Some Key Points of Our success line:-
Site Audited by International Quality Audit Team and Rated ?4 Star? Ranking in the past 5 years.
No major observations during financial audits by KPMG in last 5 years
New challenge had taken in 2004 at Burdwan with a hike of 400% growth in sale from their locaion & despatch the stocks accordingly while closer of CFA Kolkata
Even delivered the stocks from Burdwan to Kolkata (nearly 100 km away) within next day.
Again prove their efficiency to open a branch at Howrah in 2008 to serve Kolkata city,Howrah & also interior part of Midnapur District.
25 years operation of CFA Burdwan was closed in 2013 without any inventory loss & without any union issues. All stock shifted to new location at Dhulagarh within 48 hours.
Well managed during transition in 2013 to the this new location without any Loss of Sale as error free & successful Operation.
Having access with Statutory department to get the required license by 15 days.
This is a Site where there was no Accidents & No Labour issue ( Minor or Major ) during the operation of the Site.
Customers always on Priority. It is in practice to meet customers on monthly basis to get the feedback on service.
First GSK C & FA to achieve ISO 9001 certification.
Situated in the Eastern Region of India with its own challenges for maintenance of Such a site.
This is a Story of a Dream coming True by Creating a "World Class Warehouse"
Our Value
We understand the Customers need to meet /exceed their requirements. We shall adhere to the laid down procedures & systems of our Principal Companies. We shall train, develop and motivate our team members to improve execution with high ethical standards.
make appointment